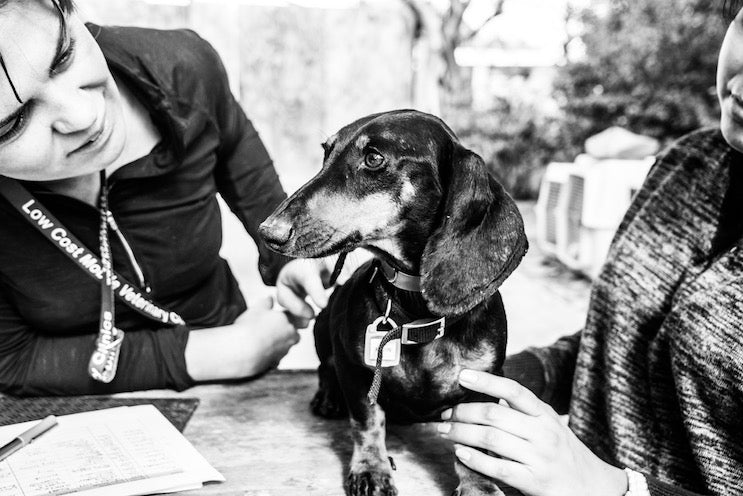 Compassion Without Borders - Rescue of the Month, March 2018
This month we're excited to name Compassion Without Borders as our Rescue of the Month! Country lines don't stop this amazing organization from helping dogs in need.
Christi and Moncho Camblor started Compassion Without Borders in 2001, with the vision of helping provide brighter futures for animals both in Mexico and in the United States. CWOB was born out of a clear understanding that all dogs deserve a fighting chance to live a great life, regardless of their geographic location. "We have a focus on Mexico because the need is so great and there are so few programs to help animals south of the border," said Christi. 
"The magnitude of their suffering, the bleak and harsh landscape into which they were born, the total and complete lack of humane options for these animals, it screams to me from south of the border and calls me forward to do whatever I can," Christi writes in another post.
CWOB has established four programs that are the cornerstone of the organization's mission, which include Mexico Dog Rescue, US Dog Rescue, Veterinary Wellness Clinics & Spay/Neuter Services. They also actively help other rescue groups in the US and Mexico to provide outreach for humane rescue education and training seminars.
Last year alone, Compassion Without Borders rescued over 600 dogs. They have a shelter located in Santa Rosa, California but also rely on a network of foster families located in the Santa Rosa area. As a 501(c)(3) non-profit organization, CWOB is dependent on donations from individual supporters. This also proves to be CWOB's biggest challenge. As a result, Christi and Moncho are constantly navigating the best ways to have the most impact with their limited resources and staff while maintaining their amazing programs.
Just like the future of the dogs they rescue, CWOB's future looks bright with plans of opening a shelter in Mexico for orphaned puppies, nursing mothers, and their litters. Christi and Moncho also have a capital campaign in the works for 2019 to renovate their shelter and open a sliding scale clinic for low-income families.
If you want to help support Compassion Without Borders, please donate today. You can also follow their inspiring work on Instagram and Facebook.