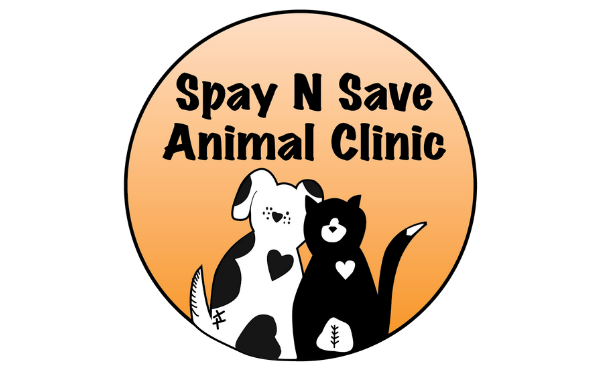 Spay N Save - Rescue of the Month, April 2019
Although we call it our Rescue of the Month program, we also work with non-profit animal welfare organizations. Founded in 2011, Spay N Save is an award-winning non-profit spay and neuter clinic based in Longwood, Florida. Their mission is to reduce pet overpopulation and euthanasia by offering high-volume, low-cost spay & neuter surgeries. We sat down with Spay N Save's Executive Director, Joanne Montchal, who shared how this amazing organization is truly making an impact.
Tell us about how Spay N Save Animal Clinic was started. Is there a personal story behind your mission?
Spay N Save's founder, Phyllis Ayoob, had been rescuing cats through her non-profit CATS-CAN, Inc. Realizing that one cannot make a big enough impact on pet overpopulation solely through adoptions, she & her Board of Directors decided to open a low-cost, high volume. spay & neuter clinic.

Starting our own clinic and not having to rely on finding local vets who could handle the great demand for sterilization was one more piece of the puzzle to saving animal lives.
What are the biggest challenges Spay N Save faces?
Currently our biggest challenge is keeping up with the demand. We never imagined at the beginning how many pet owners are in need of affordable spay/neuter. The response has been astounding. In 6 ½ years our staff has performed over 54,000 surgeries.

Thee hardest thing is not being able to reach some of the people who really have no resources to truly care for their dogs. We occasionally have grants to cover the expenses so these folks can get vet care for their pets. We even provide transportation when needed. This way they are able to keep their pets and not have to give them up.

We also do Healthy Pet Wellness Clinics one day a week for affordable vaccines & basic care. 

What kind of impact have you seen as a result of operating your clinic and offering affordable or subsidized spay and neutering services?
Spay N Save's biggest impact has been seeing a steady decline in the animals ending up at our local shelters. The numbers of impounded dogs & cats are going down so the ones that do end up at the shelter have a better chance of getting adopted.
Where does your primary financial support come from?
Primary financial support is our low-cost service fees at 90%, 5% donations & 5% grants.
How many surgeries do you conduct annually?
Last year we did 9,890. Each year we have increased surgeries and our goal this year is to perform over 10,000.
For those reading this, if they want to help fight the good fight, what can they do to help?
Of course, donations really help us keep our fees as low as possible and allows us to subsidize cost for someone unable to pay. We also need volunteers to keep the daily tasks unrelated to surgeries going so the staff can concentrate their efforts on surgeries. 

What are the plans for the future of Spay N Save Animal Clinic?
We plan in the near future to expand our Healthy Pet Wellness services (vaccines, heart worm testing, microchipping, etc.) into an office next door to our clinic to help free up space.

In the future, we may need to look for a larger building for Spay N Save so we can increase our outreach to people & their pets.
If you want to follow Spay N Save's work, make sure to 
like them on Facebook
, and also
donate today
.