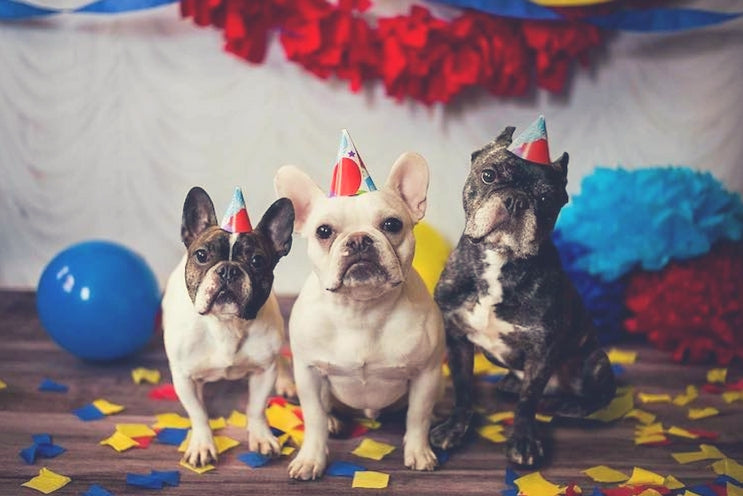 SNAFU Rescue - Rescue of the Month, April 2018 & October 2019
After volunteering for a national French Bulldog rescue in 2010, Megan Gates started learning what "the world of rescue" meant and stood for. What she learned changed her life forever.
After attending several commercial breeder dog auctions and finding out the eye-opening truth, Megan started to spread the knowledge she had gained. In 2013, she founded SNAFU (Short Noses And Friends United) Rescue and decided to do what she could to help the dogs in the commercial breeding system.
SNAFU does this by networking with commercial and private breeders for breeder releases. The organization also raises money in order to attend commercial breeder auctions and purchase dogs to free them from the commercial breeding system. It is a tough balance of bidding responsibly in order to help dogs in need but also not contributing to the problem.
Based on their name, SNAFU primarily rescues English and French Bulldogs. "There are many breed specific rescues around, and some of the other breeds already had rescues. Due to our love of short noses and the need for a rescue, we decided to focus mostly on them," said Megan.
As a 501(c)(3) non-profit organization, SNAFU receives most financial support from individual donors and fundraising activities. This is also one of their biggest challenges, as they continuously need financial resources to cover many vet bills and expenses that are incurred. 
All dogs rescued by SNAFU are cared for by foster homes as they organization does not have a facility. On average they rescue between 25-30 dogs a year, but they are starting to grow significantly. "We would love to continue to grow and assist as many dogs as we can by helping get them out of the commercial breeding system, and helping any dogs who are unwanted in their current homes. We do also take on a few dogs who are surrendered due to behavioral issues. We will continue to educate and make an impact in the lives of short noses in need."
If you want to help support SNAFU's amazing work, donate today. You can also like them on Facebook. All donations from purchases made during the month of April will go to SNAFU.